Whitehead Aircraft (1917) Ltd.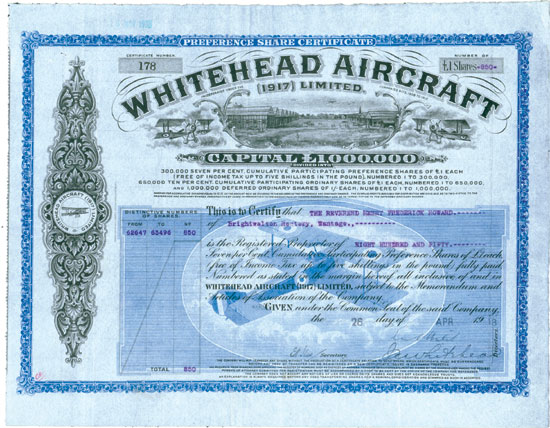 Description

1918/21 7% Cum. Part. Preference Shares of £1 / Ordinary Shares / Deferred Ordinary Shares

Business

Aviation

Assignment

Europe

Country

United Kingdom

Rarity Code

8/9 je Variante

Last Price

€170.00
History
The company was founded in Richmond, Surrey, England. During WW I it built the de Havilland D.H.9, RAF B.E.2a, B.E.2b and lots of parts for the Sopwith Pups. They also designed and built one single prototype of a one-seater reconnaissance aircraft. By the end of WW I, it was also over for Whitehead.