Ringling Bros. - Barnum & Bailey Combined Shows, Inc.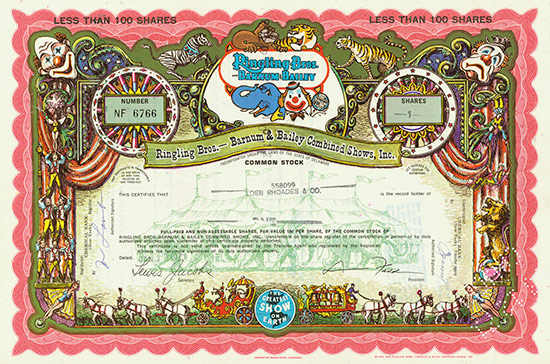 Description

1969-1971, Less than 100 Shares of Common Stock á US-$ 0,50 (also Specimen)

Business

Zoo/Circus

Assignment

North America

Country

United States

Rarity Code

6

Last Price

€171.00
History
As early as 1862 P.T. Barnum and J.A. Bailey founded the company with the slogan "Greatest Show on Earth". In 1923 a partnership was entered with Ringling Brothers. Starting in 1929, John Ringling purchased several smaller businesses with a credit loan of over a million dollars. Three years later he founded the above-named company.