Gesellschaft für Produktion und Handel mit Gummi-Fabrikaten "BOGATYR" / Société pour la production et le commerce des articles de caoutchouc "BOGATYR"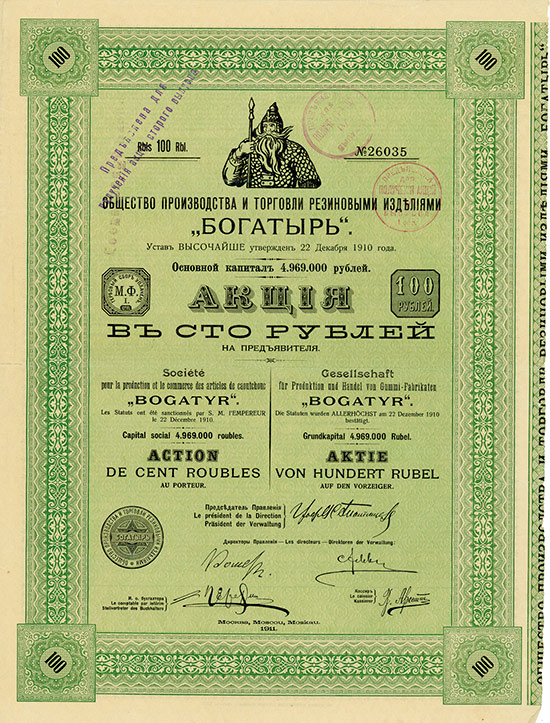 Description

Moscow, 1911, 1912 or 1913, Share of 100 Rouble

Business

Chemistry/Pharmaceutical

Assignment

Russia

Country

Russia

Rarity Code

1911: 8, 1912: 8, 1913: 10

Last Price

€300.00
History
The Bogatyr was a mediaeval Russian heroic warrior, comparable to the western European 'knight errant'. The word was first mentioned in a book published in 1585. This company, formed 1910, was one of the first to carry out work for a synthetic rubber. Since rubber cannot grow in Russia, there was a great demand for a good substitute. Bogatyr established an experimental laboratory. The name suggests it may have developed and sold products from imported natural rubber also.